Break Orbit
2020
UI / UX and illustration for Break Orbit, a mobile game developed by the indie game studio Drowsy Fox. With the goal of creating an approachable, vibrant interface, I leaned toward bright hues and softened geometry to create a cute aesthetic for the interface and game art.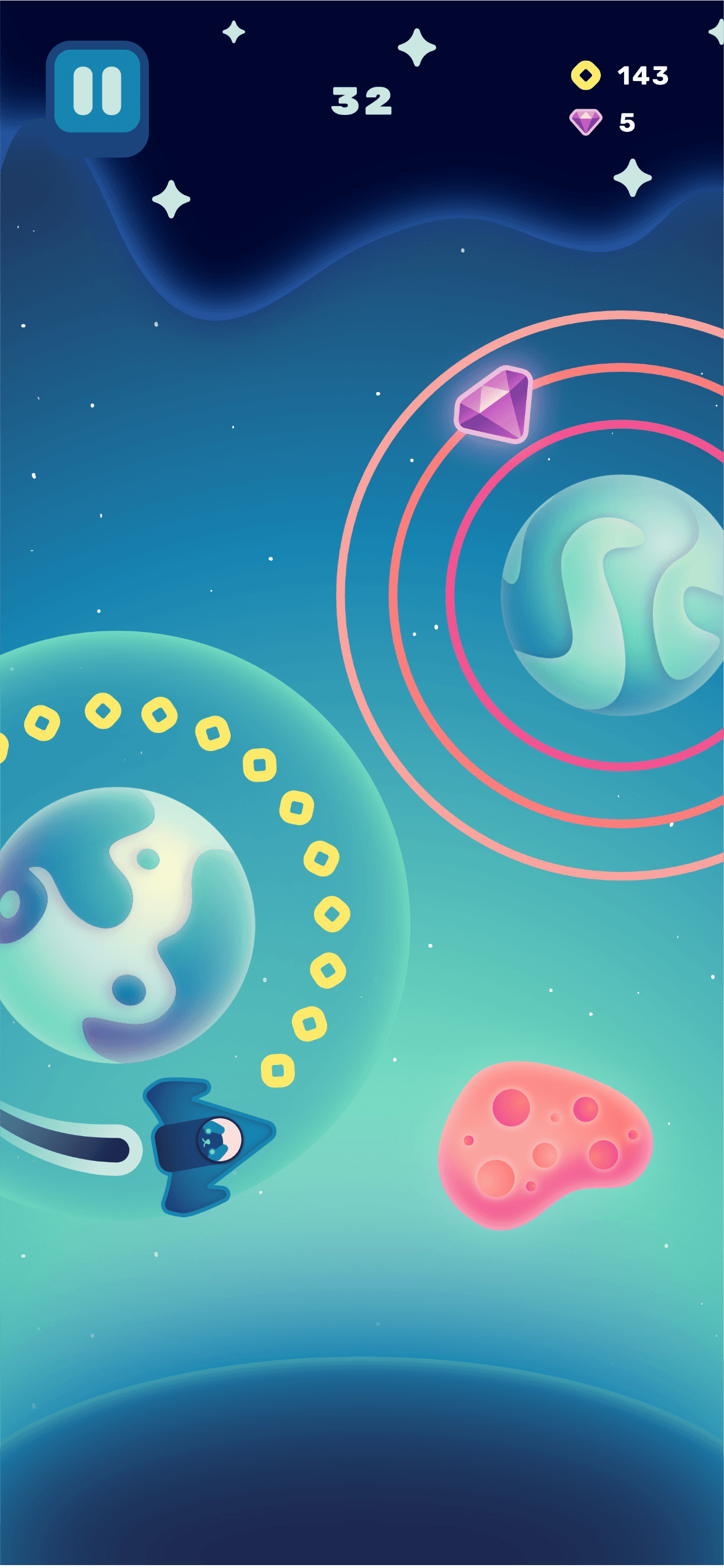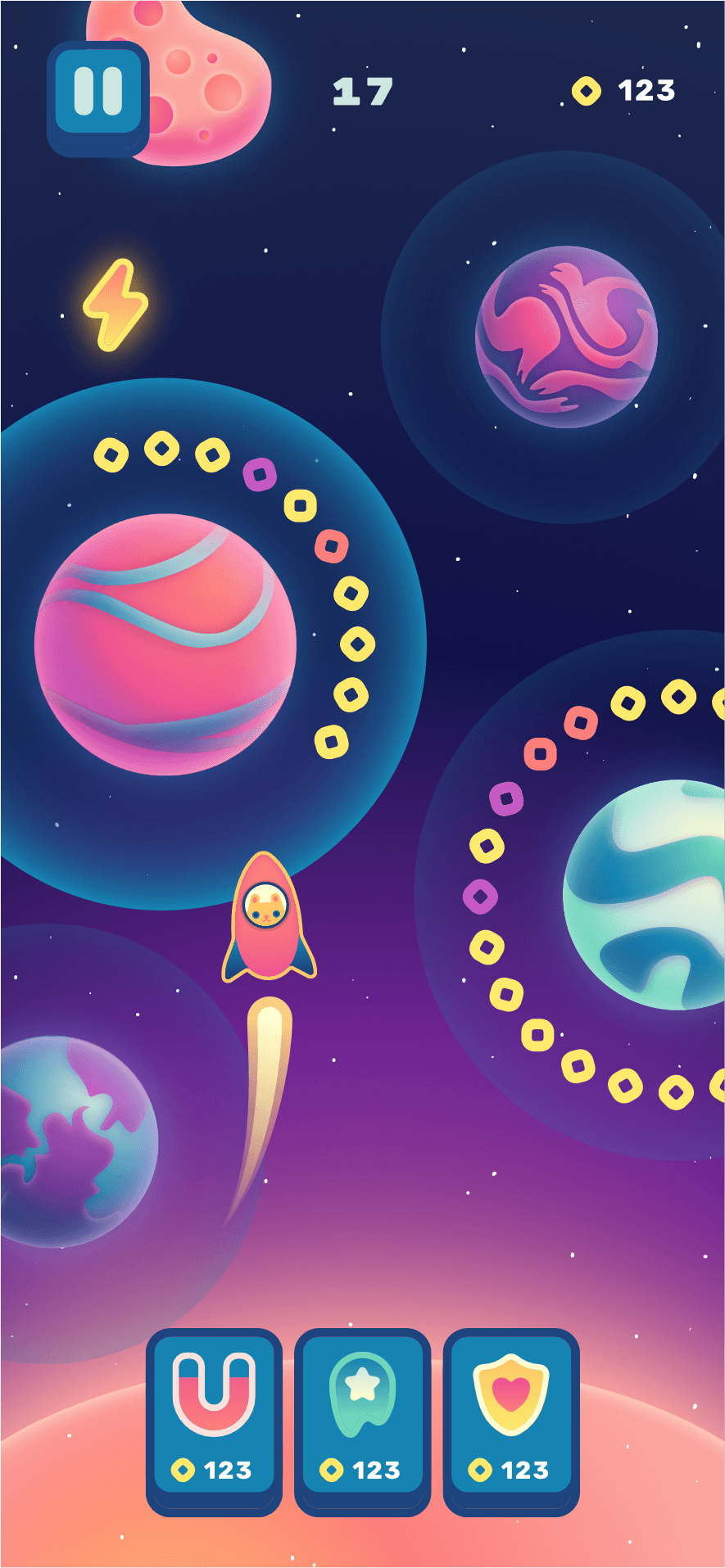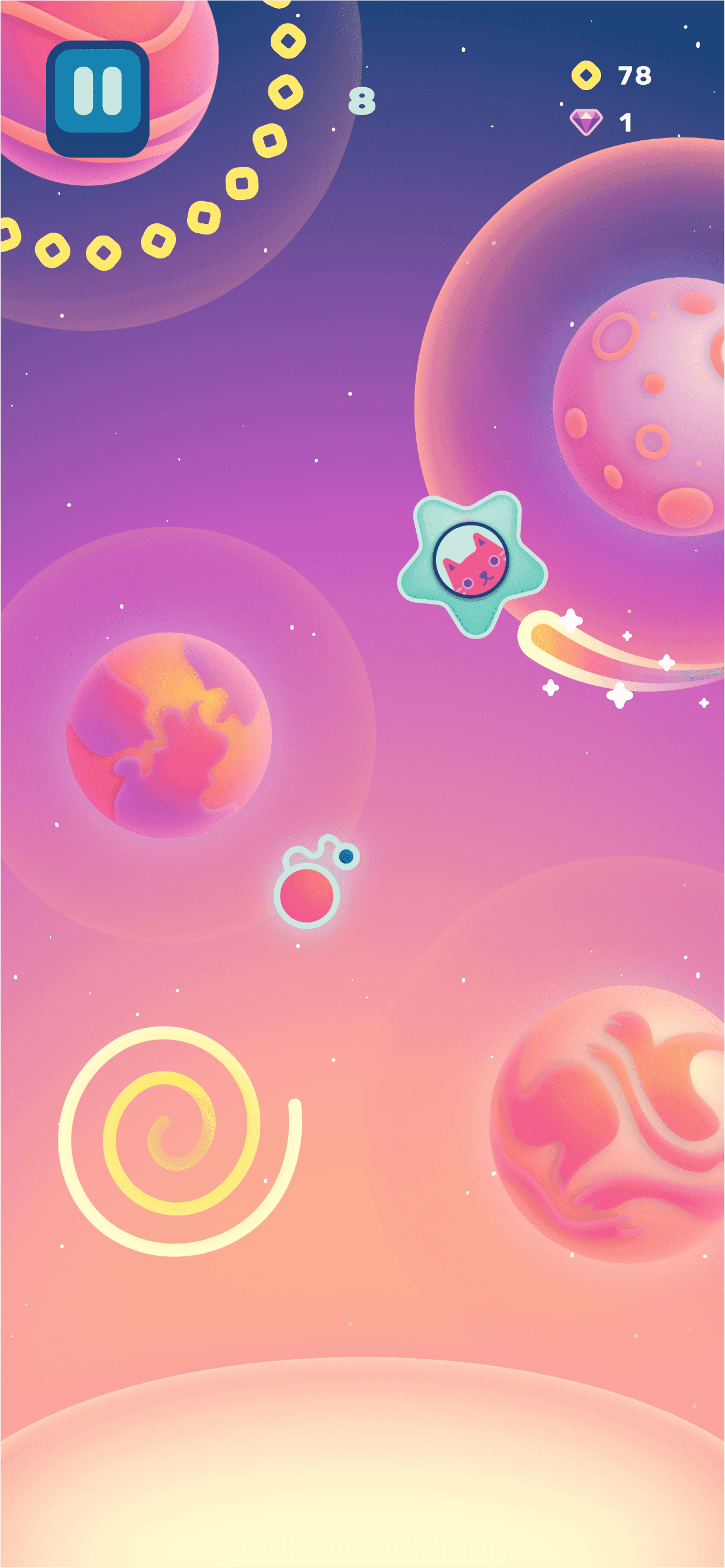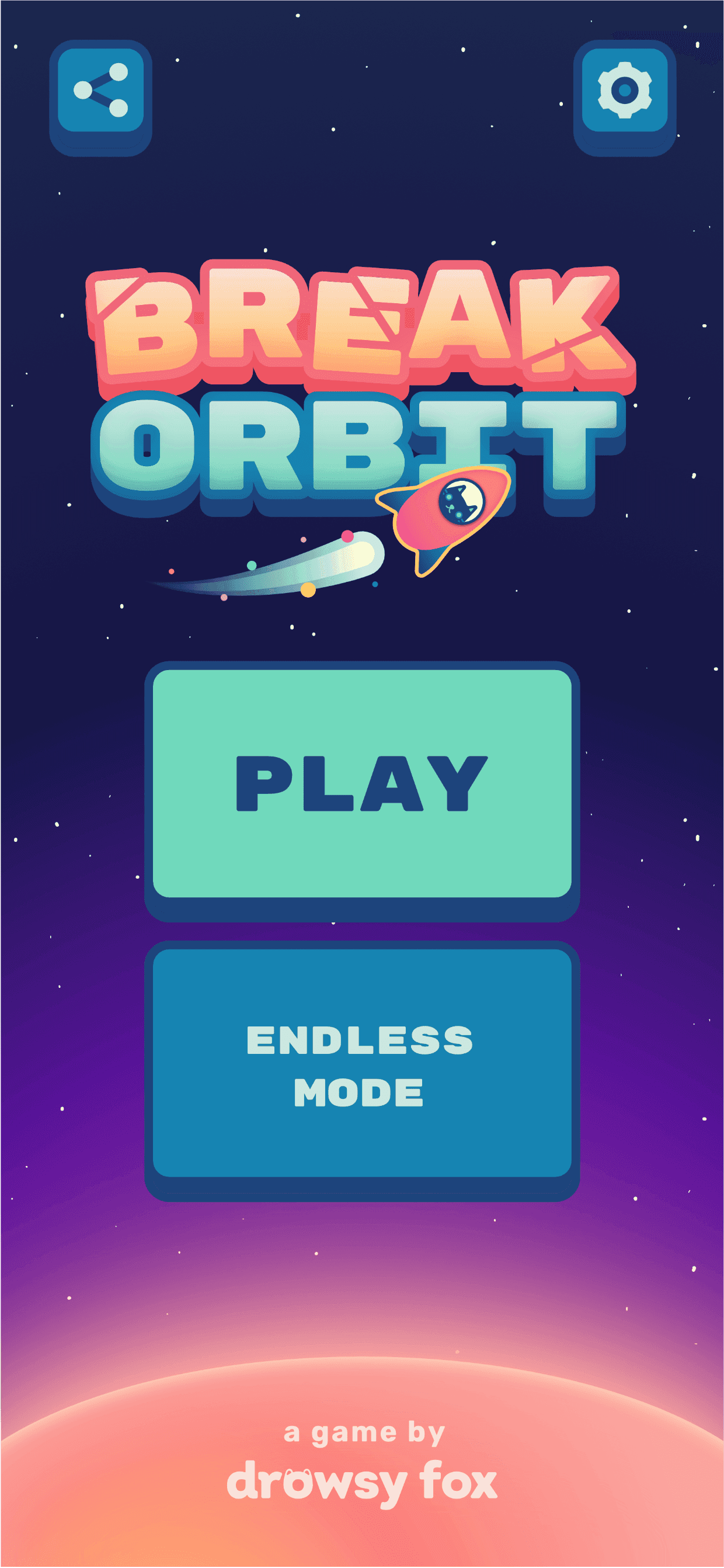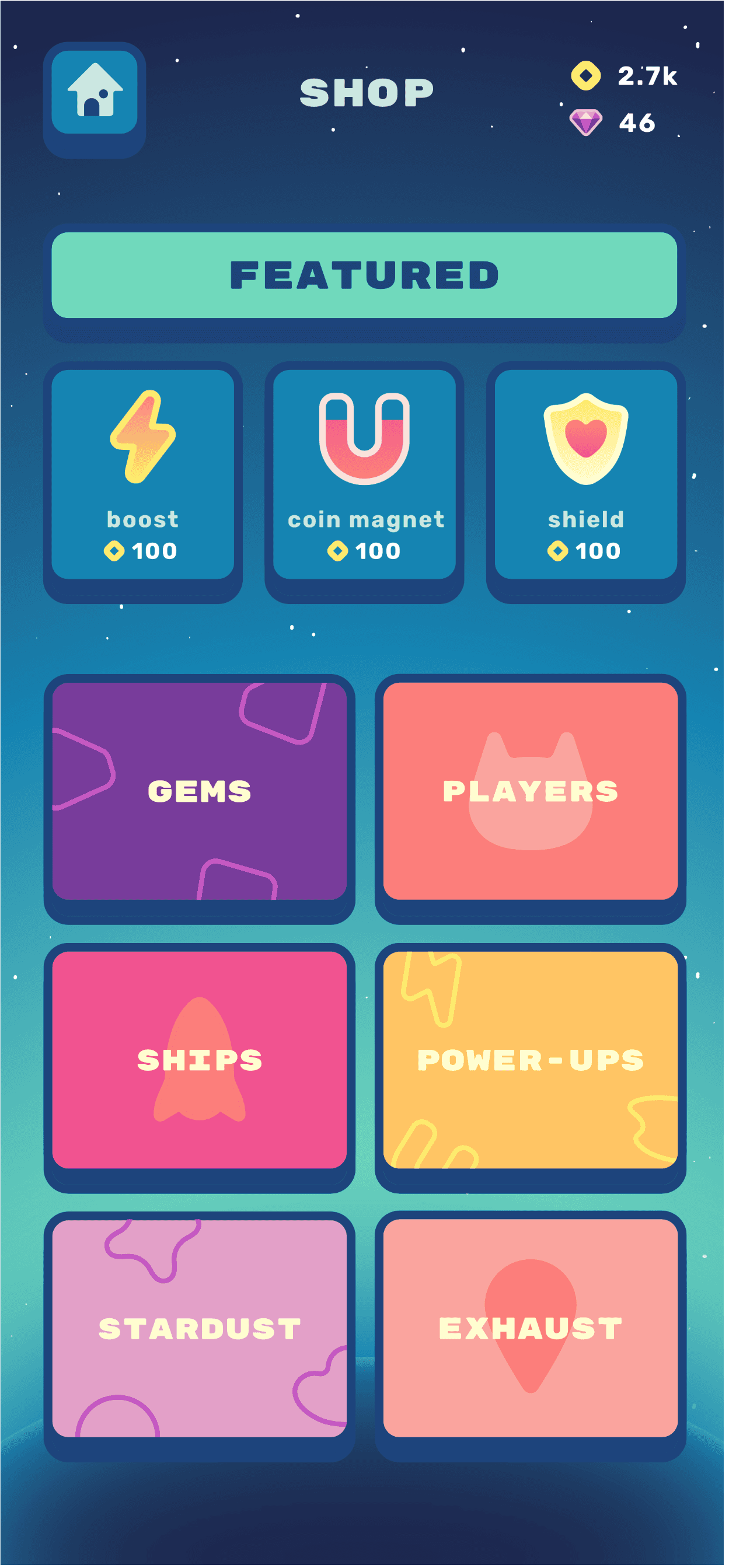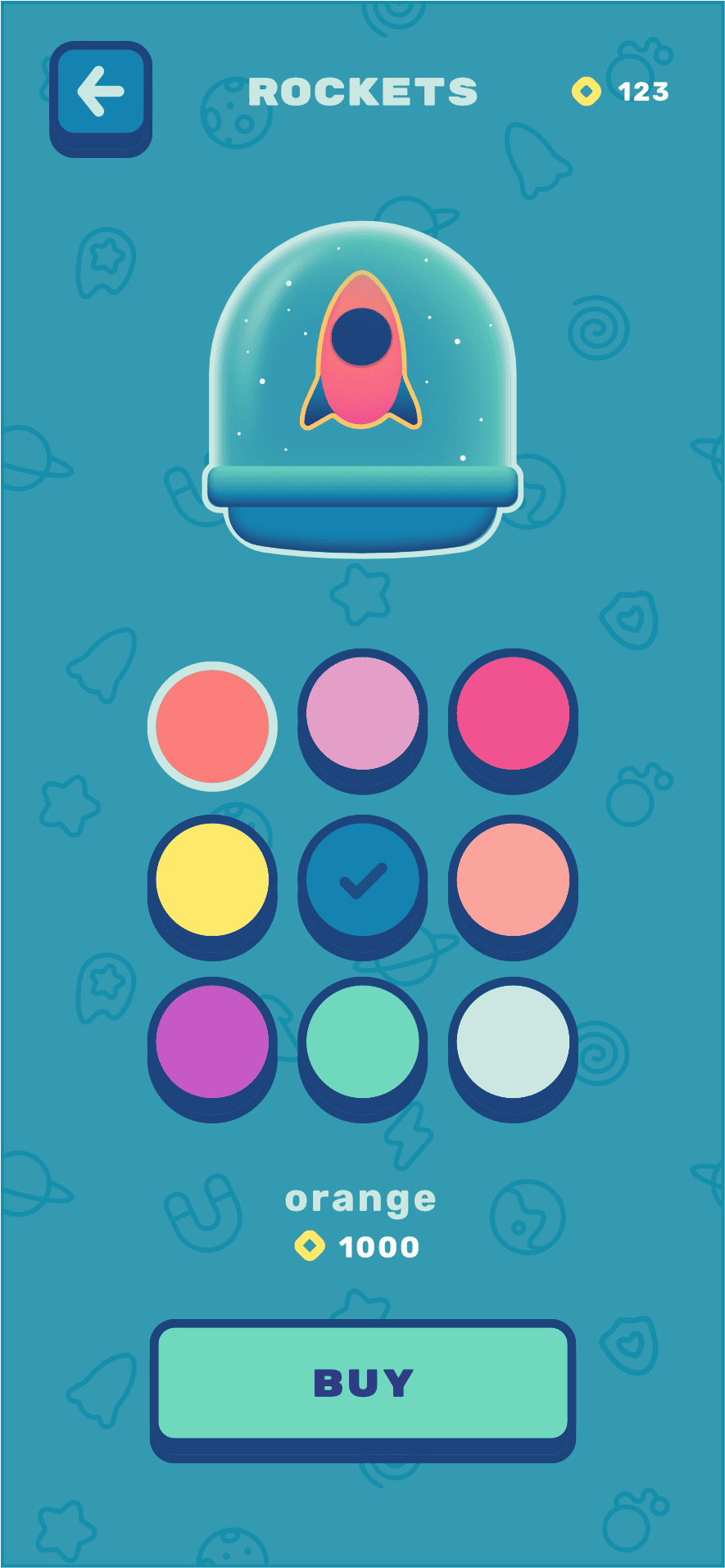 The game offers a great amount of customization options, allowing players to mix-and-match characters, ships, and cosmetic effects.
I developed a set of ship designs, palettes, world themes, and a system for procedurally generating planets, using layered textures as building blocks.
I also created a 3d illustration to serve as a promotional graphic during the development of the game.