neon scenes
2017
A series of 3d images inspired by music, liminal spaces, and Japanese nightlife. Initially a personal project, Neon Scenes developed into an opportunity to work with musicians around the world, creating album artwork tailored to their music.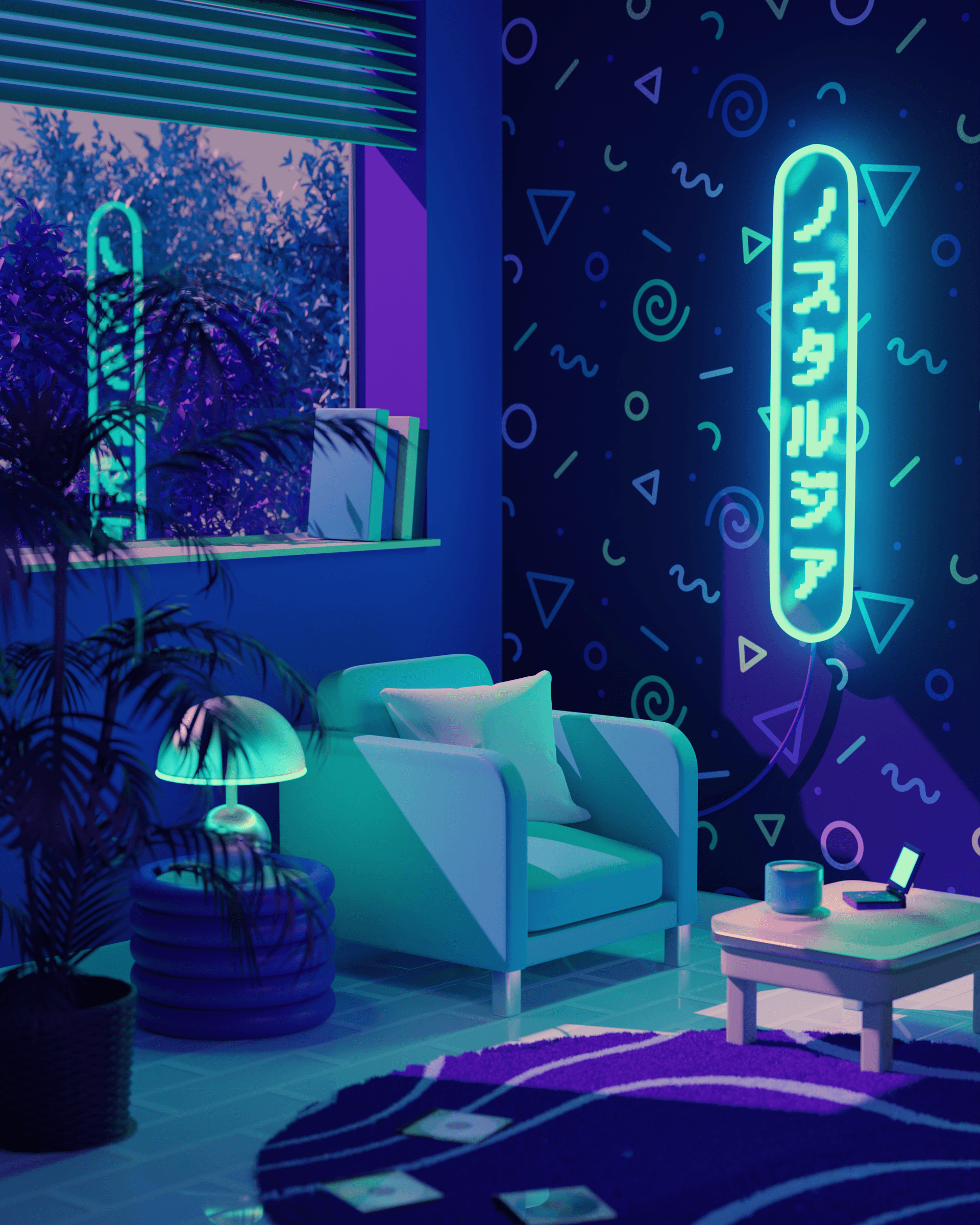 Bedroom Beats
I had the pleasure of working with Capsun ProAudio to produce three cover illustrations for their Bedroom Beats & Lo-fi Hip Hop series of audio sample packs.
For each of these images, we envisioned the relaxing atmosphere of a bedroom music production setup, creating an environment that complements the mood of the sounds that make up Bedroom Beats. 
The first two works in this series were modeled and rendered with Cinema 4D. By the third, I had switched to Blender as my preferred 3D tool, as I became attracted to the soft, diffused contrast provided by the lighting treatment of the Cycles renderer.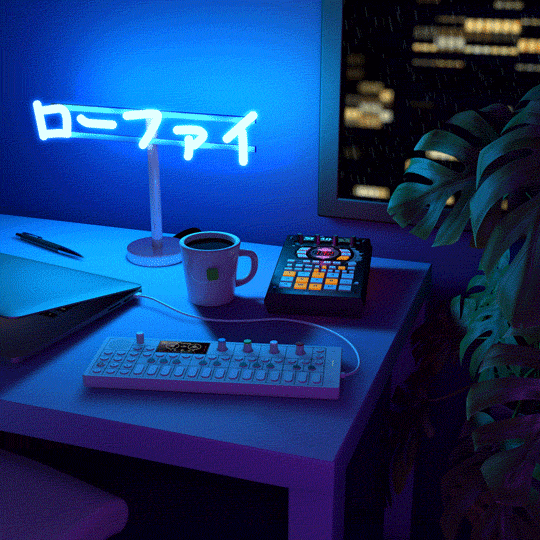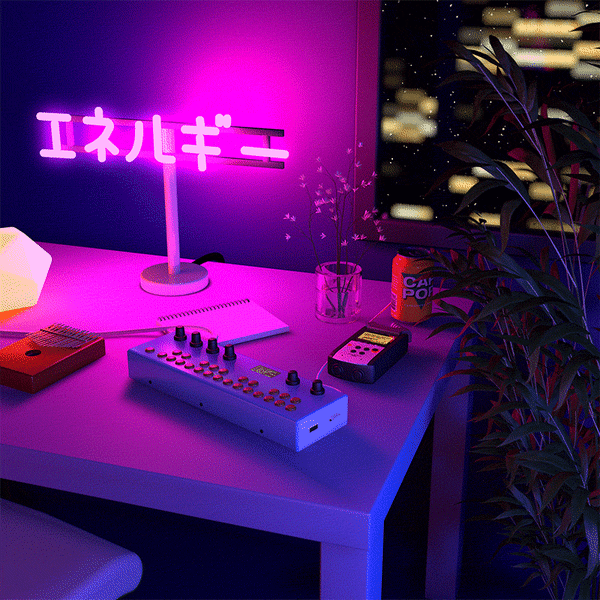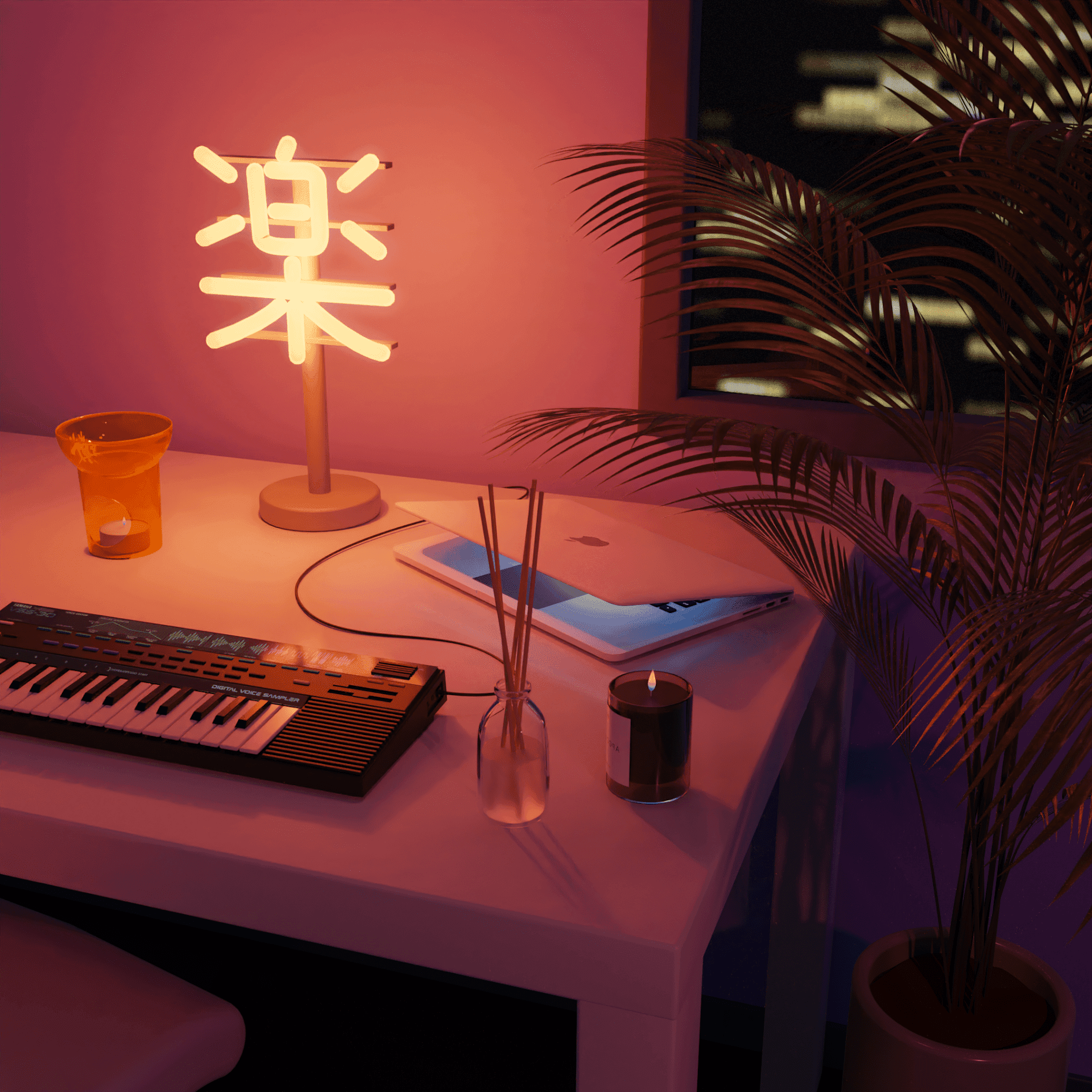 Personal works
While in college, I spent a bit of my free time working on personal illustrations as part of this series. The first of the neon scenes, Stardust, came about in an early graphic design class when I was tasked with creating a work that reflected my own personality in a somewhat abstract, visual form. I immediately turned to the music I listened to, as the enjoyment and production of music has always held a large role in my life.
That first project sparked an exploration into an aesthetic that I found could offer a momentary escape from the stresses of everyday life.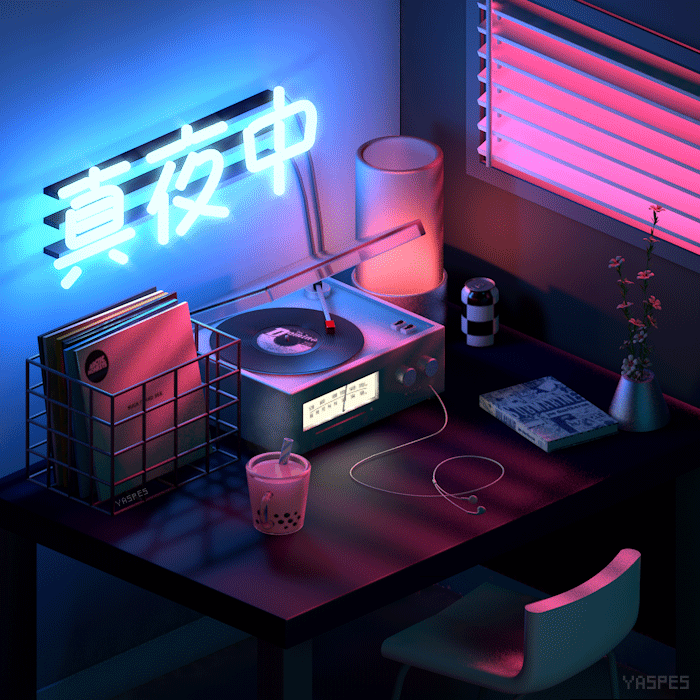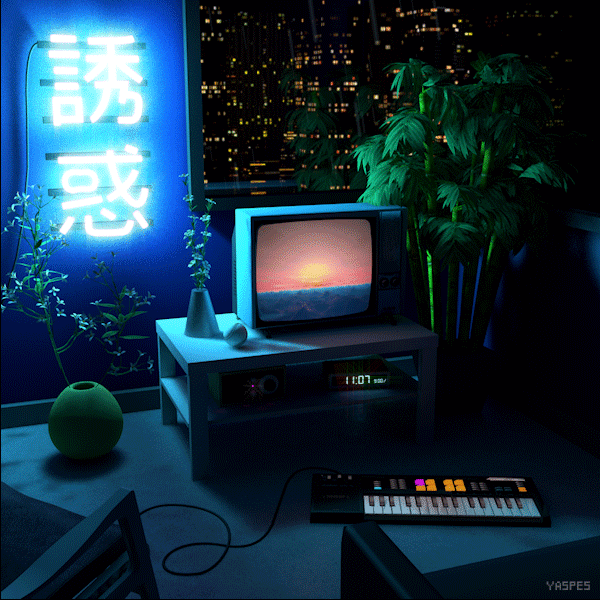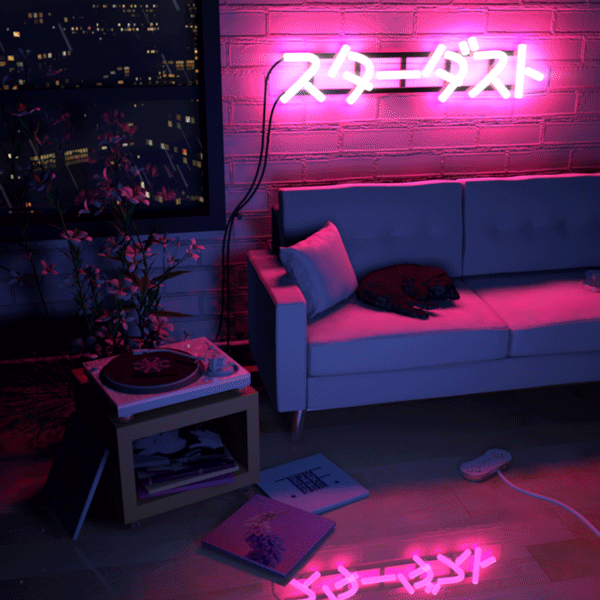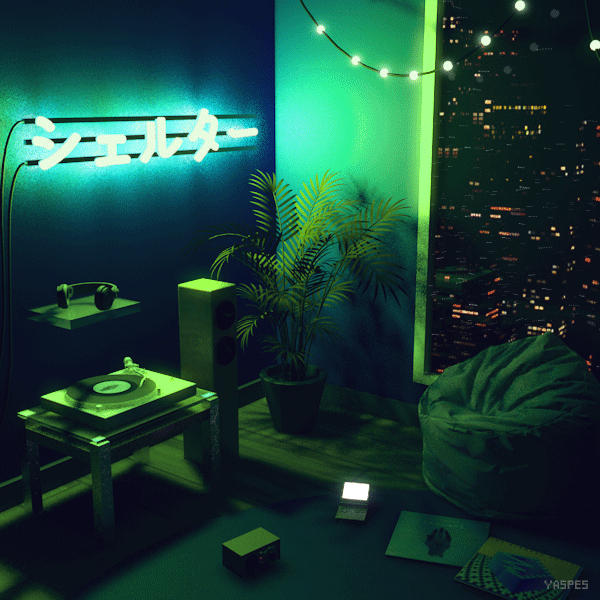 Soulhouse
I created the Soulhouse scene as the cover artwork for the debut of neo-soul electronic artist mellowcoup. Items in the scene reflect personal icons of his music and aesthetic.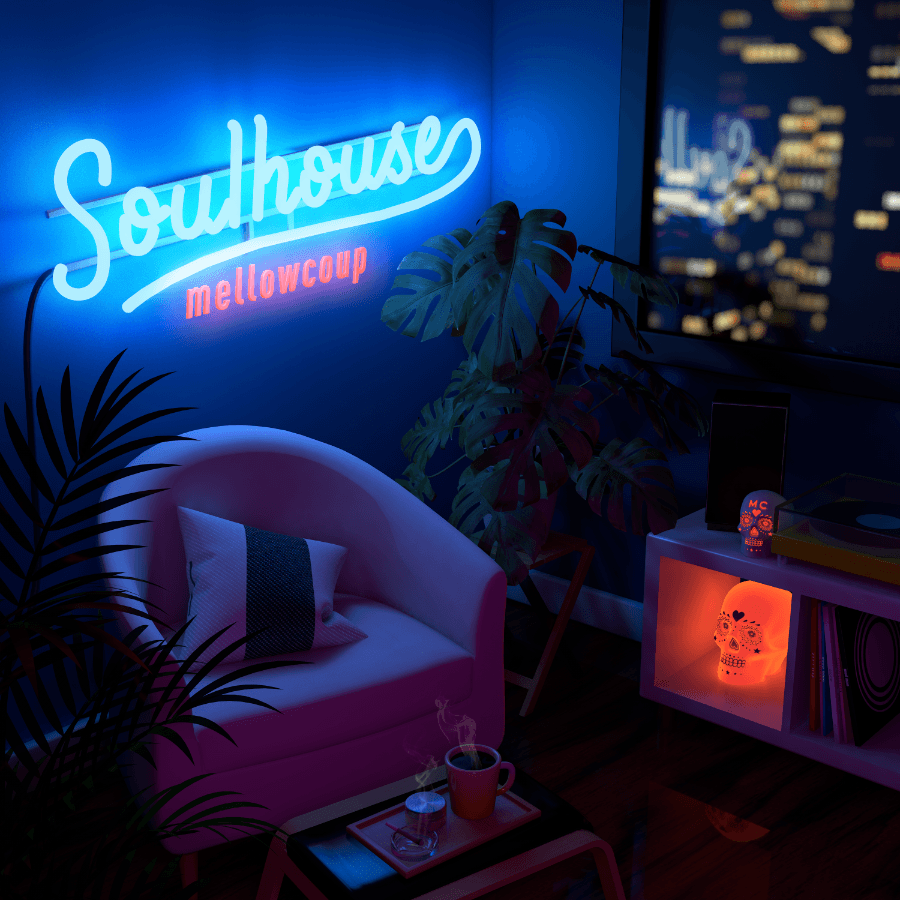 With this series of imagined scenes, I hope to immerse the viewer in a cozy, worry-free moment in time.